Renting a Vacation Home – The Reasons & the Risks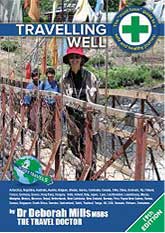 Have you considered renting a vacation home instead of staying in a hotel for your next vacation? In many cases, a rental home can bring many added benefits to your vacation experience that a hotel room may not. Whether your style is a rustic cabin in the Great Smoky Mountains or a cottage overlooking the Pacific Ocean, here are the advantages (and the potential risks) of renting a home away from home.
A House or a Room?
Sometimes it's nice to be pampered in a hotel. When someone else is responsible for cleaning and laundry it really starts to feel like a vacation. But the fact is a full week spent in the nicest hotel can feel a little claustrophobic.
When you're traveling with the whole family, a vacation home can have many advantages over a cramped hotel room. When you're looking for a vacation home, don't forget to take the layout of the house into account. Younger children may need to be close to adults, whereas teenagers may enjoy their own floor or sleeping loft. It pays to take the time to find a house that fits your specific needs.
Ask a Lot of Questions!
To increase the chances of having a great vacation ask LOTS of questions. Ask the owner to describe the swimming area that they've said "is so beautiful". Ask exactly what cooking supplies will be provided in the home. Will there be internet access, cable TV and a DVD player to use? Will you be expected to bring your own sheets and towels? Make a list of all your questions and make sure they are fully answered before committing to the rental.
My family just rented a beautiful cottage in the Smoky Mountains. Having a large space that the entire family could stay really made the trip something special. However, we certainly recognized the importance of asking the right questions after the first night. The "plush sleeping arrangements" they described included a sleeper couch, which they noted when we signed the rental agreement. But, the couch was so uncomfortable that we ended up taking the mattress off the frame and sleeping on the floor. Take detailed notes, including the date of conversations and the name of the sales representative you've spoken with, in order help protect yourself in the event of a dispute.
Remember that you are renting someone's home. That means that the owner may innocently romanticize little quirks that you may find less than ideal. Similarly, the home might not live up to your expectations. Rather than making assumptions when looking at photos of the home online, do your research.
Relax. Enjoy.
Owners of vacation rental properties will be seeking repeat customers, meaning they will most likely provide you with a clean and comfortable stay. So once you arrive, just relax! This is a home meant for activity, family and fun. Kick back on the sofa, rustle around in the kitchen and play board games at the
dining room table. With a little preparation renting a vacation home could become a highlight of one of your most memorable family trips.