Best Sports and Thrill Rides in Orlando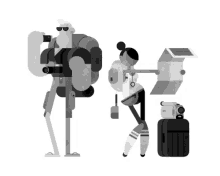 Many travelers would say Orlando has it all. Walt Disney World, theme parks, holiday events, gardens and shows are just few of the many features Orlando offers to every vacationer visiting the place. This is one evident rationale behind its prominence being the top destination for worldwide travelers. Apart from site attractions, many people from across the globe head to Orlando in order to experience extreme adventure with thrill rides and adventure sports available in the place.
Below are three venues for the best sports and thrill rides in Orlando, which appeared to be the favorite picks of those adventure seekers including cavers, climbers, and stuntmen.
1. Aiguille Rock Climbing Center – This is a 24-feet rock climbing arena that best suits all fearless climbers, cavers and stuntmen seeking for extreme adventure experience. New climbers can also dare to climb Aiguille. All you need is to set an appointment with the friendly instructors to help get you started. Equipment for rent is also available to those who do not have their own to use. Aside from climbing tools, a belayer is also required. This is the reason why it takes at least two people (climber and belayer) in order to climb. While the climber is on the wall, the belayer stays on the ground to handle the safety rope. This then denotes that you will never climb alone. Other necessary things such as safety measures and climbing instructions will be provided by the instructors.
2. Hot Air Ballooning Central Florida Style – Orlando is not only famous for unique roadside attraction sites, water parks and theme parks but also for hot air ballooning. While hot air ballooning seems to be quite unfamiliar in Florida, many people, particularly those adventure seekers have tried and wanted it for more. Those who wanted to give it a try, the Orange Blossom Balloons is offering tourists with a bird's eye view of central Florida. They have been on operation for more than 20 years now. Hot air ballooning with Orange Blossom Balloons will typically start early in the morning at exactly 5:45 AM. This then requires you to overcome the challenge of waking up early on your vacation. A pre-flight briefing will be conducted prior to the actual flying.
3. Skyventure Orlando – Thinking of switching from the typical vacation routine to a more exciting break? Then you may consider visiting the Skyventure Orlando. Here you can take advantage of a thrilling, yet safe skydiving experience you have always dreamed of. Its sky diving simulator provides you with exciting break from the typical vacation routine. Anyone of all ages, can actually sky dive here. However, there are some restrictions to extremely heavy people and those with shoulder problems.
These are just three of the exciting arenas in Orlando, Florida that offers a tremendous kind of adventure to travelers who wanted to spice up their vacation.