Spend Some Time in the Everglades National Park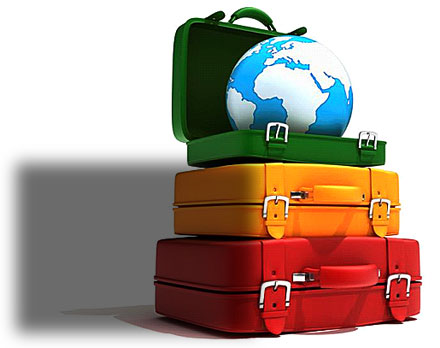 Are you planning a Florida vacation? If so be sure to visit the Orlando area and its many theme parks and attractions, and if you have some more time, then you might also want to visit Florida's southern tip and explore the Everglades National Park.
In an age when we have all become environmentally conscious, the Everglades National Park is a great place to immerse your self in the wonders of Mother Nature. The park covers more than 1.5 million acres. It was established in 1947 and it was the first large park set up with "biodiversity" or species protection in mind. Previously most parks were established to preserve scenic sites.
The Everglades has a variety of habitats including saw grass, freshwater marsh, mangrove forests and coastal areas. It is home to more than 400 species of birds and numerous species of mammals, amphibians, reptiles, birds, and plants. Speaking of plants, you will be able to view 24 species of orchids in this park.
So, what's there to do in this park? Well, you could spend a morning in the field and take photographs of exotic birds, or take an afternoon hike or tour with a ranger, and for "nightlife" you could enjoy the glow of a campfire,
If you are an outdoors type, then this is the place for you. The park offers a variety of camping, boating, hiking and fishing options as well as guided tours. The tours are of two varieties: ranger led tours and tours offered by companies who have a licensed concession arrangement with the park. The tours bring you right up close to the living beings and natural environment as well as providing you with background knowledge of this important eco system.
For all you history buffs, I recommend a tour of the Nike Missile base. During the height of the Cold War, this base was set up to provide surface-to-air missile protection against a possible Soviet attack. The base remains virtually the same as it was in 1979 when official use of the site was terminated. Tours to this area are already filled up for 2009, so if you want to see it, be sure to make a reservation.
The park is on the southern tip of Florida and is accessible from most parts of Florida. It is open 365 days of the year and the main park entrance in Homestead, Florida is open 24 hours a day. The other entrances are located in Everglades City, Flamingo and Shark Valley.
The National Park Service Everglades website ( ) offers good tips about visiting. One thing that is important to consider is their advice regarding pets. They say "If traveling with your pet please be aware that pets are not allowed on most trails in the park. For the health and safety of your pet it would be better to leave them at home or board them at an appropriate facility while you visit the park." So, if you have the time, head on down to the tip of Florida and enjoy the beauty of the Everglades National Park