Staying Strong Through the Recession – Brittany's Prevailing Charm?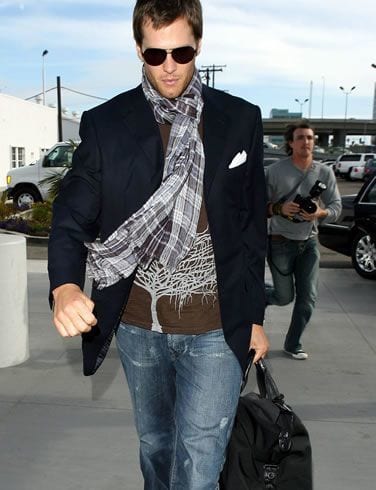 You wouldn't tell to look at it, Brittany seems as it always is, seafood platters overflowing, wine glugging in to glasses, but Brittany is in small crisis. Reports from Brittany's daily paper Le T?�l?�gramme, suggest that 15 percent fewer nights are being spent in the compared to a decade ago, the British share of tourism here has diminished by 10 percent, due to the strong Euro. The paper begins to wonder how Brittany can compete with cheap resorts and new destinations like Morroco or Tunisia.
A glass of wine in a waterside cafe, an empty plate in front of me, the solution is clear: do nothing.
Brittany has thrived through being Brittany, and will continue to thrive by being Brittany. It is neither Morroco nor Tunisia, nor a resort, that's why people come here. People that know Brittany have a taste for it, the fish, the wine, the cafes, the restaurants, the walking, the boating, the distinctive Brittany charm.
Artists have swooned to the charms of Brittany since the late 19th century, Pierre Gauguin nestled in to Pont-Aven, and set up his school here. Some of Gauguin's paintings as odes to the are will be on display at the Tate modern this coming September. To change Brittany to pander to the recession would be to kill it, what the painters have loved about the place, to jeopardise its future as one of the most perseveringly distinct locations in Europe.
Renting a gite in Brittany is a wonderful way to experience this land, loaded with rustic charm, an authentic location, your own little piece of Brittany. To get to know Pont- Aven and the surrounding areas join the long distance trail, the Grande Randonn?�e 34, which sweeps through the hamlets, pines, noble coast lines and cliffs. Then going inward the jagged landscape mellows in to pastoral meadows.
And there are so many places to eat, the fine seafood, the wine, the crepes, the 'fruit de mere', all essential to Brittany's identity. They attract tourists because they do not pander to them, people know they are getting something authentic.
Up from Pont Aven is Le Pouldu, an area that hasn't stuck so true to its Brittany identity, instead a bustling, noisy resort, loaded with surf clubs and bars and hotels. This does not feel so vitally Brittany as Pont Aven, the only saving grace of Le Pouldu is its museum, in an otherwise condescending location, the landscapes of Gauguin paintings in the museum have been blotted out by buildings.
A nicer way to spend the evening may be to stroll down Doelan, with Accordions playing and voices singing, nestle in to a harbour sidebar, finish the night with a few glasses of wine.
It seems the best thing for Brittany to do is stay true to itself, trust what it has to offer and not underestimate its charm and appeal. People have flocked to Brittany of distinct and simple charm, there is no need to squander its biggest selling point in hard times.