Vacation Homes – Now is the Time!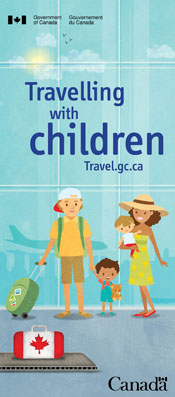 Location! Location! Location! If you are buying a vacation home, give location careful, thoughtful consideration. You may pay more initially for a great location, but if you think things through intelligently, you will more than recover those extra dollars you spent for a top tier location.
The great thing about owning a vacation home in a high traffic tourist spot is that you can make it pay for itself. How? List it on the exploding vacation rental market. Why allow your vacation home to languish, becoming a liability rather than an asset? When you aren't enjoying it, the rental income will put a significant dent in those mortgage payments, maintenance costs, and property taxes!
Sure there are downside risks, but by choosing the right location, these risks can be mitigated.
Now, I mean right now, may be the very best time to buy a vacation home. If you are one of the fortunate few, whose lives have been untouched by the current recession/depression, there are some real bargains awaiting you in the market.
Think about it! If you are having tough times financially, what do you pay, the mortgage on the home you live in or the mortgage on the second home you vacation in?. No brainer, right? Thousands of people in the US are being forced to make that very decision and as a result, there are bargains out there just waiting to be snapped up.
This is going to sound cold, but I'm talking business and business is merciless. The US Gulf coast has some of the finest vacation property available anywhere in the country.
It's no secret. The economy in the Gulf States is reeling. Louisiana was just beginning to see the proverbial light after the Katrina debacle, and bang, along comes the oil spill.
The current economic crisis caused a significant drop in vacation travel. This has Florida's tourist trade at all time lows. Add to that, the effect of BP's oil spill and you have the perfect storm for the shrewd investor.
Foreclosures, short sales and developers holding properties they can't sell have depressed real estate prices across the Gulf to record lows. If you are in a financial position to wait out the recession, if you believe the effects of the spill will be relatively short term and if you can afford to be wrong, then you should start looking for that vacation home before this perfect storm fades away.
Consider contacting the banks directly. There are dual benefits to this approach. First, purchasing a bank-owned property carries less risk. Second, banks have their ducks in row and the sale will go much faster.
I've taken something of a glib approach in this article. However, there are risks that you must recognize. Stay within your means. Don't hesitate to consult an experienced financial advisor if you have any concerns regarding your financial health.
That said, opportunities like this don't come along every day. Make an appointment with your banker and get pre-approved for your mortgage. Be ready to act when the property you seek comes along.