What to Know About a Same Day Passport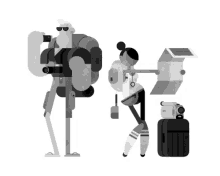 What to know about a same day passport comes down to realizing that it's very difficult, generally speaking, to get the government to produce anything in a single day. The exception to this, however, appears to be when it has to do with passports. It might take a bit of effort to get one quickly, and there may be some travel involved, but it's doable and that's good news.
For the most part, people who need a passport in a rush tend to hire one of the many expediting services that do business on the Internet. If considering that route, understand that it may be necessary to pay a premium fee – which isn't actually all that high – to get the passport extremely quickly. If that's not an option, there are other ways of obtaining one that involve the government.
There are, scattered around the country, a number of passport service centers, though none accept applications without an appointment. For what it's worth, there are centers on both coasts and in the Midwest, chief among them being the large regional center in Chicago, Illinois. Others are in Los Angeles and San Francisco as well as Miami, New York, and Washington DC. Just call to make an appointment.
If a passport is required in a single day, it's pretty much a given that a personal visit to one of those regional centers will be required, because there's no other way – outside of an expediting service – to get it done. Additionally, expect to spend up to five hours waiting on the passport to be processed. That's why it's smart to make an appointment for very early in the day.
Those who have been successful in obtaining a single-day passport all say that working through the government's automated appointment system is the way to go. In addition, they also all say that it's a vital move to get passport photos taken ahead of time and then brought along. Surprisingly, regional centers aren't set up to take passport photographs, though many post offices can.
Come appointment day, it's extremely important to be on time. There's no way to be slotted in later in the day, in other words, if an appointment is missed. It's also important to understand that higher fees are attached to passport applications made for same-day service. At present, a same-day passport will cost between $220 and $300, so make sure sufficient funds are on hand.
In addition to money and passport photos, along with the right passport application (it can be downloaded online), make sure to bring proof of citizenship and identity. The State Department has strict guidelines when it comes to documentation of citizenship. Usually that means birth certificates with seals or other such documents. There are other fees attached if background information is looked for as well.