The Richard Petty Driving Experience – Get Ready For Some Serious Action!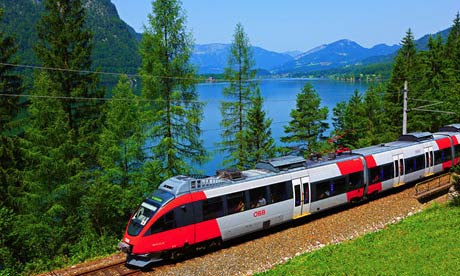 Do you enjoy watching NASCAR races? If you answered yes to this question, then ask yourself another one, would you like to ride in or drive a NASCAR vehicle? If you answered yes to this question, then consider trying the Richard Petty Driving Experience at Disney World or at over 20 other locations in the USA.
The enterprise has its roots in the late 1980s but it started to take its present shape in 1994 when the company known as the Richard Petty Driving Experience (RPDE) was formed with a hand-full of cars, a small shop and an office in Concord, North Carolina.
The thrill of riding in fast NASCAR cars has really caught on since then and by last year the RPDE was run on 27 tracks nationwide with over 1, 168 track days.
They offer two basic programs, as well as several variations on them. There is the ride-along experience in which you get to experience the thrill of racing by riding "shotgun" in a two-seat NASCAR style stock car driven by one of their professional drivers. It is a three lap qualifying run and you will experience speeds up to 165 MPH. The ride-along program is offered at over 20 locations around the country.
For the more adventurous NASCAR or fast driving enthusiasts they offer the Driving Experiences where you take command of the wheel and experience the thrill of racing first hand. You have to be able to drive a car with a manual transmission in order to participate in one of these programs, and there are several "driving experiences" to choose from.
There is the Rookie Experience in which 16 people take part in a three hour class. There is the King's Experience with eight people in a three hour class, and in the Experience of a Lifetime you are in a class with only five people. In the Racing Experience there are only 12 people in a full day class.
So what's it like to take part in this? Well, you start off by getting into a special driving suit and helmet. You watch a video and then enter a van that takes you out on the track so that you can learn about the track signage. Someone on the tower gives hand signals. In the King's Experience you drive eight laps and then go off the track to get a review of what you need to correct or change. This review takes place in the car and then you go out again for ten laps.
While driving on the course you follow a pace car. The pace car let you know about the turns, banking straight stretches of the course, and the pace car drives as fast as you can follow. It is not uncommon for the fastest driver in a class to reach speeds of over 120 MPH.
If this sounds like fun to you, and for many people it is definitely the "Experience of a Lifetime" then check this out. It will be a thrill, but not a cheap thrill. For example the Rookie Experience around $450 while a ride along experience starts at around $60.
You have to book your "experience" in advance and it is best to call 1-800-BE-PETTY to get complete details about the Richard Petty Driving Experience