Traveling – Getting a New Passport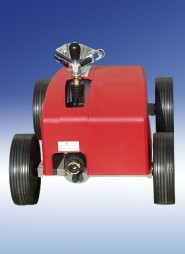 I have two questions for you. Are you looking to go overseas soon? And if so, will it be your first time abroad?
If you are going overseas for the first time, you are going to have to apply for a passport.
You need a passport to leave one country and enter another. A passport is an internationally recognized travel document that is proof of citizenship and proof of identity rolled into one. It also tracks the countries you visit. You must apply for this document in person. In the U.S., passports are granted, issued, and verified by the U.S. Department of State.
For first-time passport applicants, there are a number of requirements. You have to apply in person, first of all. There is an application to fill out. You also have to bring two passport photos, and documents proving citizenship (such as a certified birth certificate) and identity (such as government ID and drivers' license).
Once you present all of your required documents, you have to pay the various fees. There's an application fee and an execution fee that is paid by everyone. If you need your passport in a hurry – usually it takes at least six weeks to issue a passport – you also will have to pay an expedite fee in addition to the other fees.
Minors will also need passports to travel overseas. It isn't sufficient to simply inform authorities that you are a child's parent. The child has to apply in person also, regardless of age. If the child is under 14 a parent or guardian must also be present. If the child is between the ages of 14 and 17, it is sufficient if he or she provides a completed parental consent form.
Applying for a passport is not difficult. All you have to do is to go to the right place, bring the relevant documents, and begin the process.
You can find a passport office fairly easily. There are 7,000 offices all across the country. Locate the one closest to you and bring your documents.