What You Need to Know About the US Passport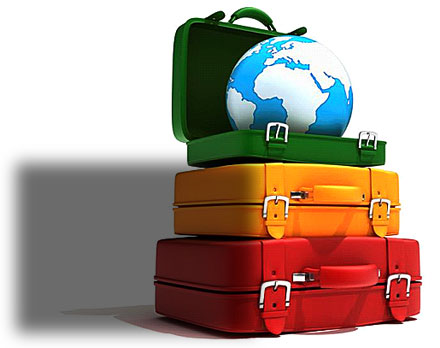 The modern passport contains many characteristics that enhance the appearance and safety aspects for travel. These ensure that tourists can have a smooth passage into the country of destination.
Essentials: Every regular US passport contains a few standard features – a blue cover page with the Great Seal of America affixed on it, a personal data page and a page carrying the signature of the bearer and a message from the US Secretary of State requesting permission to enter a foreign country. The passport covers for diplomats and officials, however, differ from regular ones. Each passport contains a standard of 32 pages, or 52 pages for frequent flyers such as businessmen.
Visa access: Some countries, such as China and Australia, require visas for entry into the country. The time taken and cost for visa application varies from country to country. A vast majority of countries in the world, including most of Europe and Japan, do not require any prior visas to enter. For information as to whether to apply for a visa, do remember to check the Foreign Affairs website of the country you re about to visit, or simply enquire with your travel agent.
Safety: The new US passport now contains an electronic chip that stores all your bio-data and passport information. This is not only to ensure that no changes are made to the passport illegally, but also to allow for a faster checkout at the immigrations.
Passport card: An alternative to the passport booklet is the passport card, specifically for travel to countries in North American – Canada, Bermuda, Mexico and the Caribbean. It might be a good idea to apply for a card instead of a standard booklet if you are traveling to these countries, since it is not only more portable, but also cheaper.
Validity: Both booklets and cards are valid for 10 years for an adult, or 5 years for a minor under 16 years of age.
Application: Applying for a passport can be done in person at any passport agency or acceptance facility. Current costs for an adult passport booklet are $100 and $85 for minors, or $45 for an adult passport card and $25 for minors. Passport renewals can be done through the internet and mail.
These are just some of the basics of a US passport, and would serve any traveler well when using or trying to obtain one.