Ensuring Vacation Homes Are Worth the Investment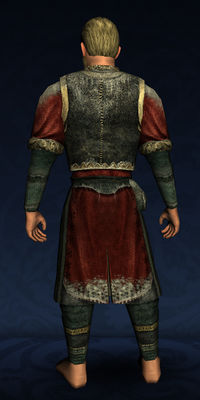 Buying vacation homes is becoming popular again. That is because the value of many of these properties has fallen in recent years due to the financial market depressions in the real estate industry. Add to that the amount of investors looking to sell, and it may create the perfect scenario to buy at an affordable rate. Even better, interest rates are highly competitive in some of these areas. However, before you decide to invest in such a property, it is critical to ensure you are getting the best investment for your money.
Know the Area Well
Do not purchase property for vacation homes without actually visiting the location. Buy after getting to know the area well. Does it offer a long-term appeal to you? Are you worried that the location may not be one that will remain a popular tourism destination for long? The key is to spend time in the area. Consider the things available to do and see. Is this place going to offer you a long-term appeal even as you get older?
Buy Quality
Often, people do not live in these houses year-round. As such, they may not know the condition of the property on a regular basis. If you start with buying a quality location with a solid foundation and limited upkeep requirements, you reduce the risk of spending your time off fixing up the home. Ensure you have a full home inspection, too.
Know the Market's Long Term View
Is the area likely to see property values increase? Though many people do keep these investments for the rest of their lives, others sell them within a matter of years. In either case, you hope to see the value increase over time. This helps you to build equity while also ensuring that if you do need to sell the real estate at some point in the future that you can do so affordably.
Consider Property Maintenance
Keep in mind it will cost you to maintain these properties if you do not live in them full time. This may make buying a condo or a townhome within a development or homeowners association a better option. However, that also adds to the cost. Ensure you've considered the methods and steps you will take to maintain this property at a distance.
Overall, vacation homes are an excellent investment. You may decide to rent them while you are not using them. You can allow family and friends to share in their charm, too. The key here is not to put a lot of time in just the dreams of relaxing in your destination, but to invest the time into researching the area, property and even the real estate agent helping you with this investment.